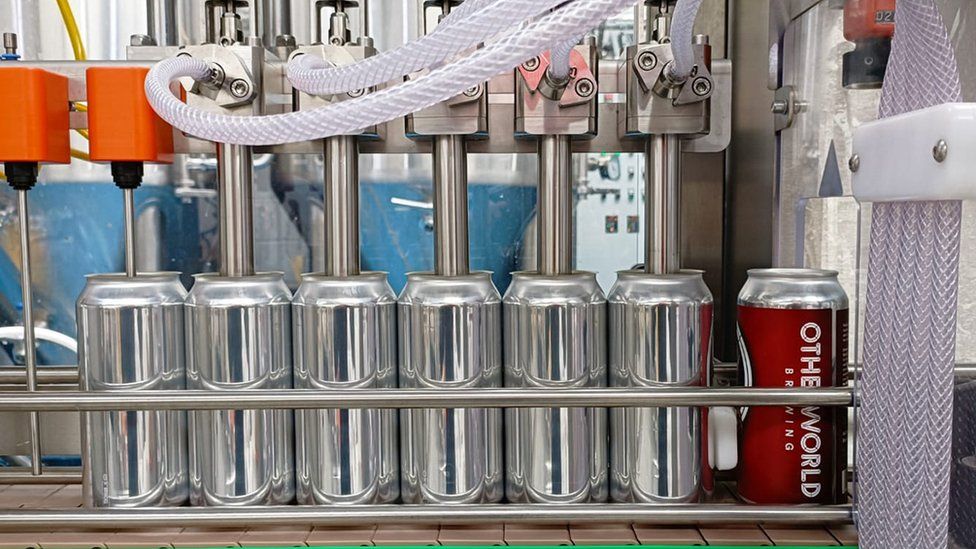 By Glenn Campbell
Political editor, BBC Scotland
UK ministers are preparing to announce their decision on Scotland's controversial deposit return scheme.
Scottish ministers are seeking an exemption from internal market rules to allow the scheme to start next March.
The BBC understands the UK government is likely to issue a conditional agreement that could permit Scotland to pilot a UK-wide scheme.
It is not clear if the decision will offer sufficient flexibility for the Scottish government to go it alone.
The UK government is expected to require glass to be excluded from the scheme which was a key part of Scottish proposals.
Other conditions are likely to include standardising the deposit charge, bar codes and labelling across the UK.
It is thought the UK government will also insist on a reciprocal membership system so that businesses that join anywhere in the UK are automatically signed up across the UK.
The deposit return scheme, aimed at increasing the number of single-use drinks bottles and cans that are recycled, was due to begin in August.
It will now come into effect in March next year.
Under the new scheme, 20p will be added to the price of a single-use drinks container, which will be refunded to people who return it to a retailer or hospitality premises that offer single-use products.
Concerns have been raised that because Scotland's scheme would come in before similar initiatives in England, Wales and Northern Ireland, it could create a trade barrier.
The Internal Market Act was brought in after Brexit in a bid to ensure smooth trade across the different nations of the UK.
On Tuesday, the Scottish government minister responsible for the deposit return scheme told MSPs she was looking forward to a positive decision from the UK government.
Asked if she would compensate businesses if the scheme failed, Lorna Slater said that was a hypothetical question because she remained committed to delivering the scheme next March.
On Wednesday, the prime minister Rishi Sunak called on the Scottish government to reconsider their plans.
The UK government is planning to introduce its own deposit return scheme, details of which could be announced as early as today.