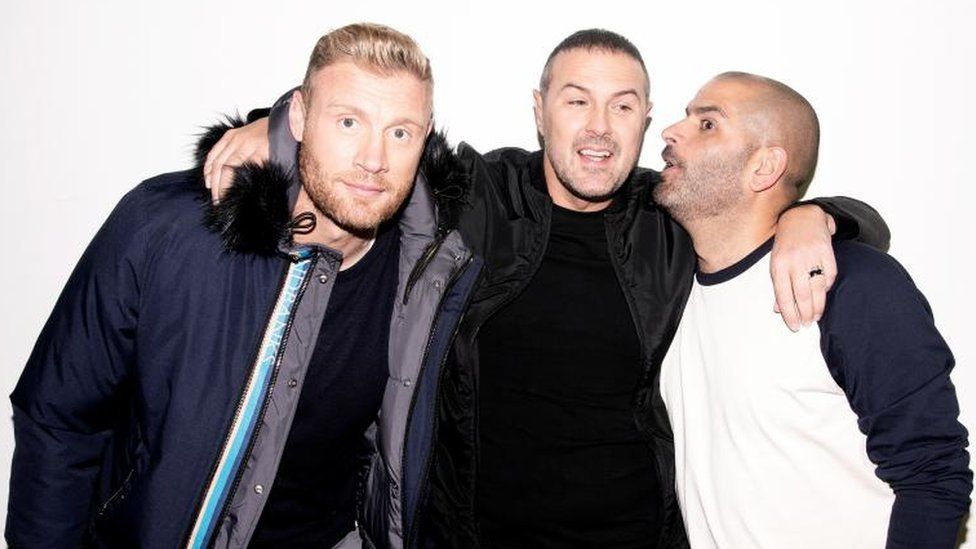 Twenty-one years after it was launched, Top Gear is back in the headlines for the wrong reasons.
The popular motoring show has run for 240 episodes over 33 series, had 13 presenters and at one point was estimated to be watched by 350 million people worldwide.
It has been a hit at home and abroad and attracted major awards - and yet it has been no stranger to controversy.
Few details about the 13 December incident at Dunsfold Park Aerodrome have been publicly confirmed.
The self-styled "dare devil" has not spoken publicly about the incident and has been conspicuously absent from social media since.
The Times claimed the host has "been seriously emotionally and physically affected by the crash". BBC News has contacted Flintoff's representative.
And now carefully worded statement from Top Gear suggests the matter may be far from over.
It does not elaborate on the conclusion of a BBC Studios investigation, but the programme has issued an apology to Flintoff and says it "will continue to support him with his recovery".
A wider health and safety review of the whole programme led by an independent third party will follow, and the statement refrains from saying Top Gear will be back on screen, at least any time soon.
BBC executives might feel like they have been here before.
The show was launched in 2002 by presenter Jeremy Clarkson and producer Andy Wilman, envisioned as a brasher version of the earlier and altogether more genteel motoring programme it takes its name from.
The tone for an at times tetchy relationship between the show and the BBC was set early.
In 2003, the broadcaster was forced to apologise to the owner of a £1m Jaguar after his car, loaned to the programme, was returned needing "a lot of expensive work".
Clarkson and the show's crew were dubbed "shabby" by the owner, and the BBC was left negotiating over the repairs bill. More serious scrapes would follow.
In 2006, host Richard Hammond flipped a specially modified vehicle at 280mph while attempting to break the world land speed record.
He narrowly avoided death and was left in a coma. Last year, he recounted how his wife was told by doctors "things aren't looking good... we think we're going to lose him".
The BBC was criticised by the health and safety watchdog after an investigation uncovered failings.
But Hammond's 2007 return, alongside footage of the crash, was a ratings hit, attracting 8.7 million viewers and beating the Big Brother final.
There were other near misses. In 2008, Clarkson injured an ankle and, in his words, "dislocated his head from his spine". There were broken bones, slipped discs and sore heads over the years, but mercifully never anything more serious.
Both Hammond and co-host James May have had accidents which led to hospital treatment since launching another motoring programme on Amazon.
Their 2015 departure was precipitated by an off-air injury - this time to a production assistant, struck in the face by Clarkson during what an investigation described as an "unprovoked physical and verbal attack".
The BBC also faced allegations of xenophobia, racism and homophobia during the show's Clarkson-led era.
Broadcast regulator Ofcom intervened after a derogatory racial term was used during an episode set in Myanmar, formerly known as Burma.
And an apparent reference to the Falklands War during filming in Argentina - which the BBC refused to apologise for - triggered a minor diplomatic incident.
Since Clarkson and co's departure, Top Gear is a much quieter affair but still attracts big audiences, in large part thanks to the revival Flintoff has helped lead.
Syndication deals around the world also make it a major money spinner for the corporation.
Continuing to make series 34 would be "inappropriate" following Flintoff's crash, a Top Gear spokesperson said, and a "judgement about how best to continue" is promised "later this year".
But with another investigation pending and questions unanswered, fans are left wondering whether Top Gear has temporarily stalled or broken down altogether.