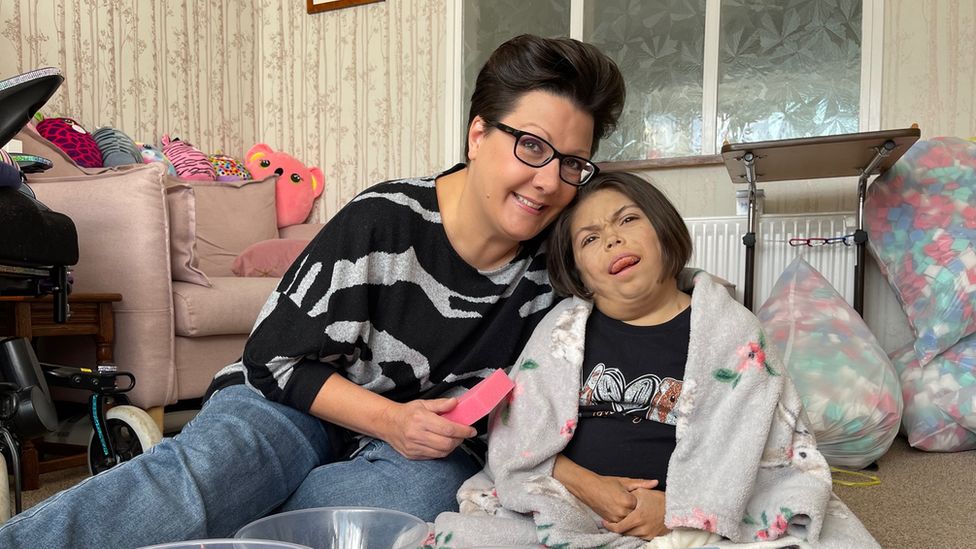 A new palliative care service for babies, children and young people in the East of England has opened.
It is based at Addenbrooke's Hospital in Cambridge.
The end-of-life service, run by Cambridge University Hospitals NHS Trust (CUH), is a partnership with several hospices in the region.
Amanda Cahn from CUH said it would "provide children, families and babies with support at a time when it is most needed".
The Regional Advice and Facilitation Team (RAaFT) was set up due to an increase in the number of babies, children and young people in the region with life-limiting and life-threatening conditions, CUH said.
CUH had additional funding from NHS England, and the service will also provide symptom management, advanced care planning and end-of-life care.
It also offers dedicated support for women and partners "making difficult decisions" about their unborn or acutely unwell babies.
The hospices involved are:
The RAaFT has have two full-time doctors and one part-time specialist doctor in children's palliative medicine, a specialist pharmacist, a clinical psychologist and a family therapist.
It also has two specialist nurses, an administrator and funding to develop specialist play skills.
Ms Cahn, CUH's associate director of operations for women's and children's services, said: "There was very little in place before this development, so we now have a full team in place."
She said the service would provide care "whether it be in the family home, hospital or hospice".
Prof Stephen Barclay, from NHS England and a professor of palliative care at the University of Cambridge, said the team would "provide much-needed care and support where and when it is needed".
He added the service would "work collaboratively with other UK centres in research" to improve palliative care.
'A huge thing for families like ours'
Seven-year-old Erin from Colchester has multiple life-threatening and life-limiting conditions, but her mother Helen Sadler said: "She's absolutely living her best life. Every day with her is really special."
She said Erin's needs "require 24-hour-a-day care" and once a week she goes to the Treehouse hospice in Ipswich run by EACH.
"That is essential and if I'm honest that's when I sleep," she said.
"Erin loves it; for her a hospice is a place of fun and enjoyment and she has wonderful time; she loves going.
"My initial apprehension about being referred to a hospice was thinking about end-of-life, but actually that is just part of what a hospice does; there is so much more; it's essential."
She said the new palliative care service was "hugely important", describing end-of-life care as "the unknown".
"There isn't a standard to this, so what you need is the specialists and you need them together so you are not going here, there and everywhere," she said.
"It's a huge thing for families like me and Erin; I am very pleased that it's been put in place," she said.
Related Internet Links
The BBC is not responsible for the content of external sites.