By Shane Harrison
BBC News Dublin Correspondent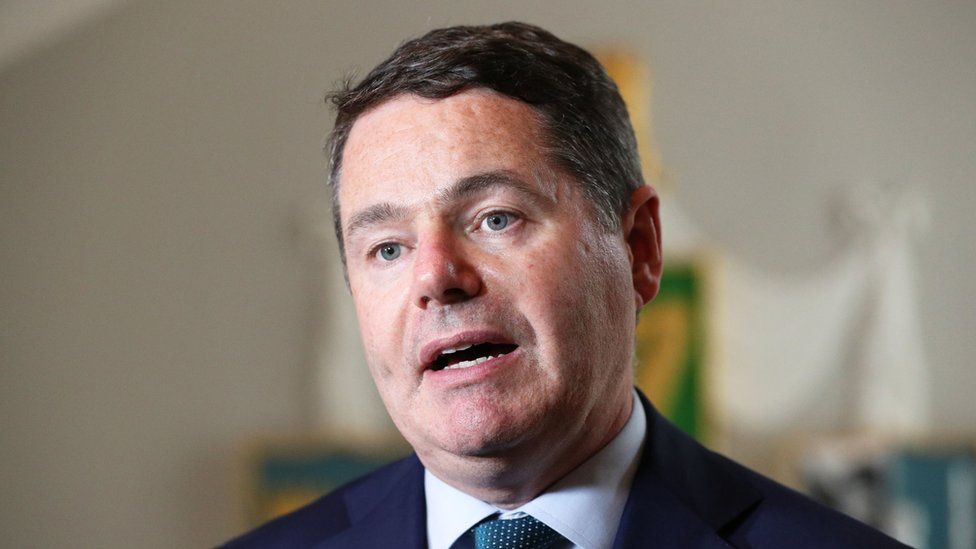 The Irish finance minister has unveiled one of the biggest giveaway budgets in the country's history.
Paschal Donohoe told the Dáil (Irish parliament) that he was in a position to do so because the country had a large budget surplus.
Most of that comes from a huge increased tax-take from corporations, particularly a small number of American tech companies.
Some of that income is to go towards a "rainy day" national reserve fund.
Mr Donohoe announced an income tax package to the value of more than €1.1bn (£963m).
Unlike the UK, Ireland is not borrowing to fund tax cuts.
The minister said his budget was focused on helping families and businesses facing the cost-of-living crisis arising from after effects of the Covid-19 pandemic and the Russian invasion of Ukraine.
People will now start paying the higher 40% rate of tax on income over €40,000 (£35,731).
Tax credits will be given to home owners for fuel and tax on petrol and diesel at the pump will remain unchanged.
A packet of 20 cigarettes will go up by 50 cents (45p).
Mr Donohoe also announced that VAT on newspapers would be reduced from 9% to 0%.
He said there were many risks to the country's finances but he concluded: "We can and should be confident about our future."