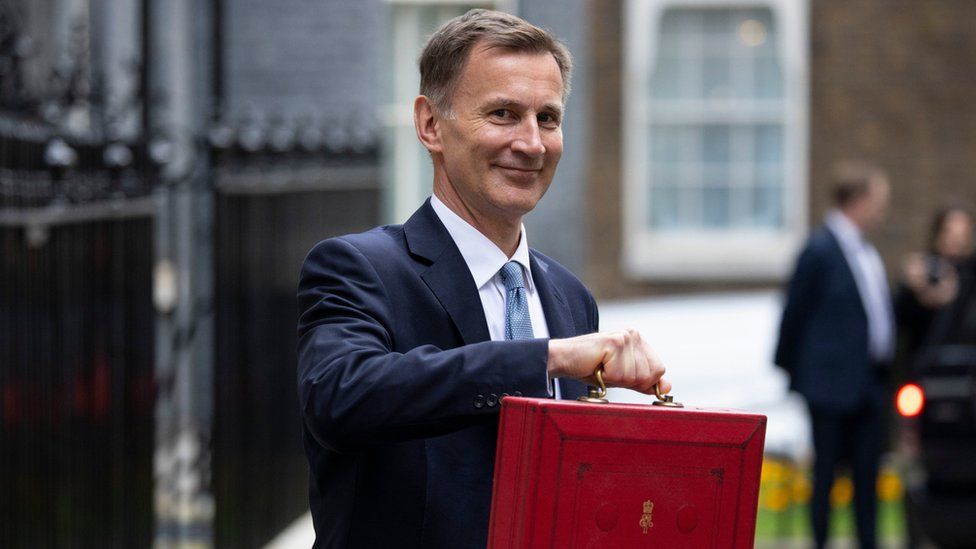 The Chancellor has announced an extension to energy bills support and major changes to benefits in his budget.
But Jeremy Hunt's planned phased extension of childcare to children nine months old will only apply in England.
People on pre-payment meters have been promised charges more in line with what people on direct debts pay.
A total of £180m was announced in extra funding for the Welsh government.
Calling his announcement a "budget for growth," Mr Hunt said UK government experts believe the UK government will not enter recession this year.
Workplace capability assessments for people on disability benefits are being scrapped.
And eligible recipients of childcare support through Universal Credit will receive cash upfront instead of in arrears.
Fuel duty has been frozen for another year, and alcohol duty will rise by inflation but will be cut by 11p for beer sold in pubs.
Welsh Conservatives called for the Labour Welsh government to use the additional funding "to provide the same expanded childcare offer as England, guaranteeing that people in Wales have the same opportunity to reach their full potential".
The Welsh government already offers 30 hours free childcare for three and four year olds to parents in work or training, and is planning to extend it to two year olds.