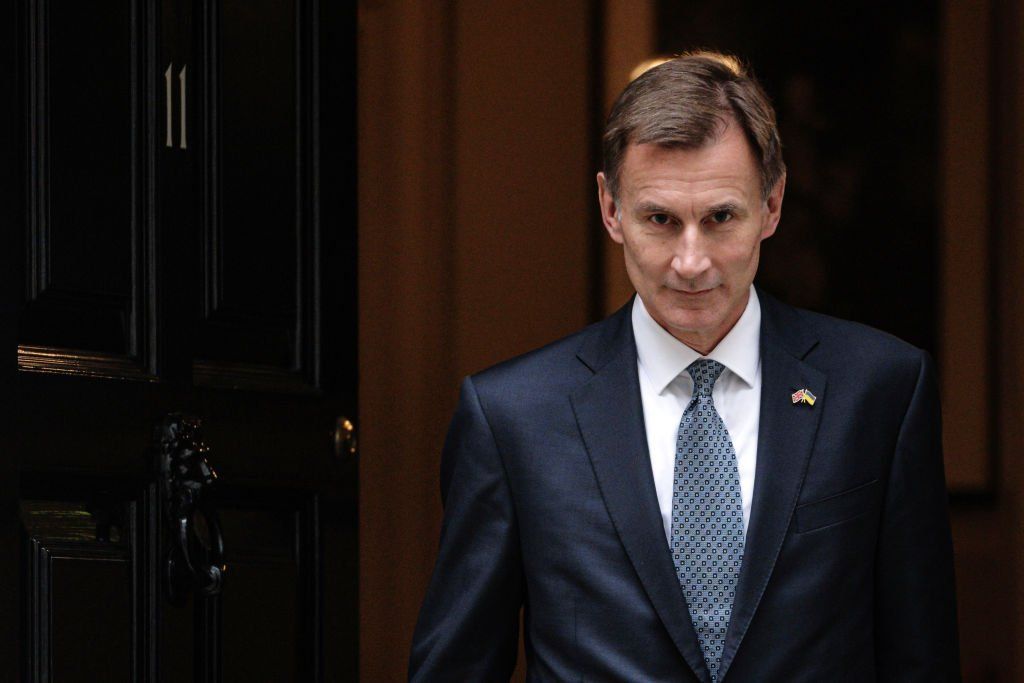 In mid-March, Chancellor Jeremy Hunt will unveil his Budget.
He'll say how much of our money the government will take in taxes, and what it will spend it on.
What is the Budget?
Each year, the chancellor of the exchequer - who is in charge of the government's finances - makes a Budget statement to MPs, in the House of Commons.
It outlines the government's plans for raising or lowering taxes. The Budget also includes big decisions on spending on health, schools, police and other public services.
When is the Budget?
The Budget speech will be delivered on Wednesday, 15 March.
It usually starts at about 12:30 UK time and lasts about an hour. Labour leader Sir Keir Starmer will give his response straight after.
After the speech, the independent Office for Budget Responsibility (OBR) - which monitors government spending - will publish a report on how the economy is doing.
What could be in this Budget?
The outlook for the UK economy in 2023-24 is slightly less bleak than it was last year.
But public finances remain fragile, with the soaring cost of living and massive support for energy bills driving up government borrowing. Mr Hunt has said this means he is unlikely to be able to make "significant" tax cuts.
However, he is under pressure to help struggling households and a number of measures could be announced.
Energy support expected to be maintained
Currently, the government is limiting the energy bill of a typical household to £2,500 a year. This is due to rise to £3,000 on 1 April.
Campaigners and opposition parties have pointed out that a fall in wholesale energy prices has sharply cut the cost of offering support.
Childcare support could be increased
Parents of children aged nine months to three years would get 30 hours of free care a week during term time, subject to conditions. Currently the benefit only applies to children aged three and four.
Fuel duty cut could be extended
Rishi Sunak cut the tax by 5p in March last year when he was chancellor, in response to record prices at the pump linked to the war in Ukraine.
This measure is due to end in March, with fuel duty predicted to rise by up to 23%.
The state pension age could rise
Currently, men and women can start drawing their state pensions when they turn 66.
That is due to gradually increase to 67 between 2026 and 2028, and to 68 from 2044-2046.
But reports suggest a review into the state pension age will recommend that the increase to 68 be moved forward to the mid-2030s.
If true it would mean millions of workers born in the 1970s would have to push back their retirement plans.
It comes as Mr Hunt is trying to lure people over 50 back to the labour force to tackle worker shortages in many industries.
The tax-free allowance on pensions could rise
Currently the so-called lifetime allowance - how much you can save in your pension pot before being hit with a tax charge - is £1.073m, a level it will be frozen at until 2026.
With pensioners more likely to be dragged into paying tax, some may retire early, something Mr Hunt doesn't want.
He told older workers in a speech last month that "we will look at the conditions necessary to make work worth your while".
There could be new tax breaks for businesses
The aim is to help offset a planned rise in corporation tax and the end of the "super-deduction" scheme this month, which gives companies generous tax deductions on money invested in equipment and machinery.
Does the Budget affect all parts of the UK?
Some parts of the Budget, such as defence spending, affect the whole of the UK.
Others, such as education, only affect England. This is because Scotland, Wales and Northern Ireland make their own decisions.
Scotland has income tax-raising powers, which means its rates differ from the rest of the UK. The Scottish government published its last Budget on 15 December 2022 for the year 2023-24.
If the government announces extra spending on areas that only affect England, the other nations get an equivalent extra sum of money to spend as they choose, according to a rule called the Barnett formula.