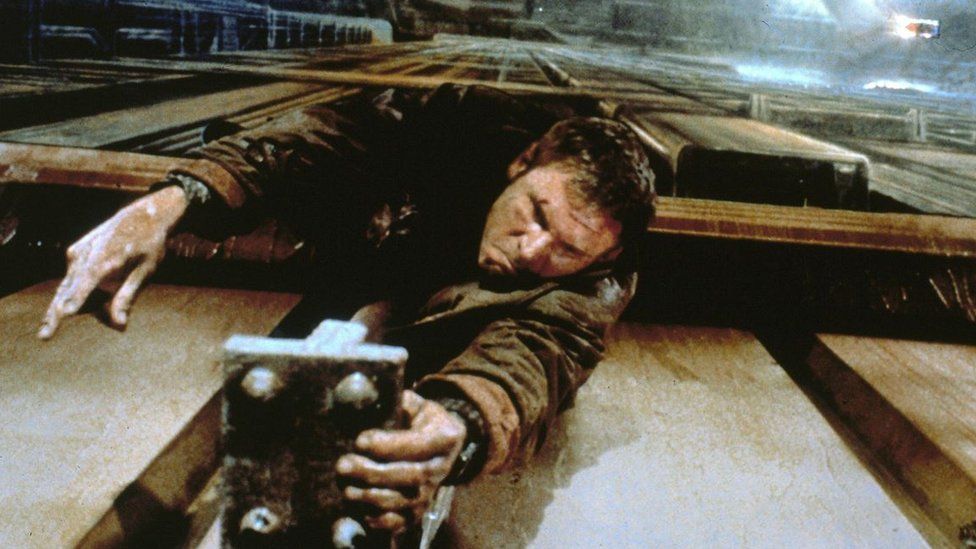 By Robbie Meredith
BBC News NI education correspondent
The filming of the major TV series Blade Runner 2099 in Belfast has been delayed.
BBC News NI understands a strike by Hollywood TV and film writers is one of the factors behind the postponement, with filming unlikely to resume before spring 2024.
The series, based on the iconic Blade Runner films, is due to be shot at Belfast Harbour Studios.
Northern Ireland's industry body NI Screen has been contacted for comment.
A previous sequel to the original film, Blade Runner 2049, starring Harrison Ford and Ryan Gosling was released in 2017.
But as the strike continues other series are likely to be pushed back and delayed.
It is not known how many crew and staff in Northern Ireland will be affected by the delay of Blade Runner 2099.
Another major film, a live-action version of the animated hit How To Train Your Dragon, is currently in production in Northern Ireland.
Changes to the timescales of major productions are not uncommon in the film and TV industry.